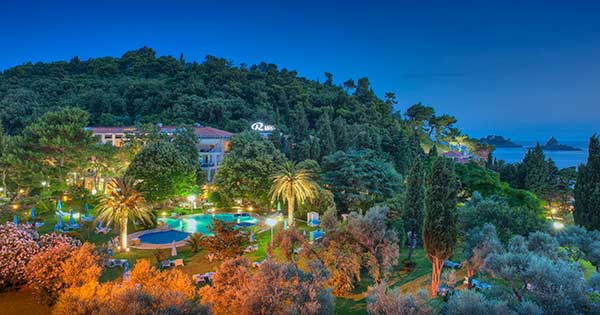 Your comfortable hotel is surrounded by pines, palms, and cypresses, it is immersed in greenery, with the mountains on one side and the sea just 30 meters away.
The hotel has 49 double rooms and 42 suites, totaling 231 beds. Hotel is an ideal holiday place for individual guests, for families and business people, people who know to appreciate the high comfort and exceptional quality as well as those who wish to relax in a sporty and healthy way. Hotel "Rivijera" is not only during the summer time, but also during the spring and autumn, because of mild climate, extremely suitable for unique recovery-holidays.
Hotel Awards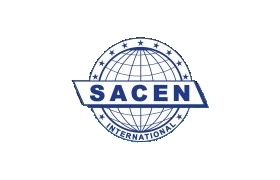 "ЗОЛОТОЕ СЕРДЦЕ ТУРИСТА" для "РЫЦАРЯ КУХНИ"
Кулинарный мастер Велько Шольага - гости должным образом оценивают его мастерство и долго помнят его кулинарные шедевры после отъезда из Петровца. Подтверждением высокого профессионализма стало получение приза "Золотое сердце туриста" для " Рыцаря кухни", присужденного Международным центром туризма и развития ресторанной отрасли - SACEN INTERNATIONAL.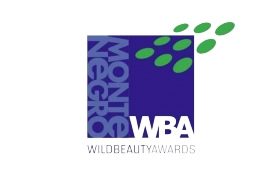 WILD BEAUTY AWARD 2011
Национальная Организация Туризма при поддержке Президента Черногории наградили отель «Ривьера» ежегодной премией Wild Beauty Award 2011 за приверженность качеству, инновационным бизнес решениям, высоким стандартам работы и за социально ответственный вклад в устойчивое развитие туризма в Черногории. С этой наградой, отель "Rivijera" признан лучшим отелем на черногорском побережье.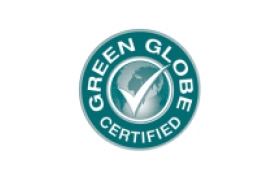 GREEN GLOBE CERTIFICATE
For supporting sustainable development and environmental protection, in January 2012 Hotel "Rivijera" was certified by Green Globe Certification, the international standard for sustainability, becoming the first "GREEN" HOTEL IN MONTENEGRO AND THE REGION. It is in setting the highest standards regarding environmental and social responsibility which makes Hotel "Rivijera" a model for other businesses in the tourism sector and other industries.
TROPHY AND GOLD MEDAL FOR BUSINESS EXCELLENCE
Hotel "Rivijera" was given the award at the 37th INTERNATIONAL AWARD FOR TOURIST, HOTEL AND CATERING INDUSTRY, in Madrid in January 2012. The award was instituted by the publishing house Editorial Ofice in cooperation with the Trade Leaders' Club. The award includes a diploma, a trophy-statue in bronze and a gold medal for Business Excellence. It is a remarkable confirmation of the work of the management and all the employees of the hotel.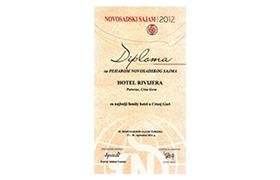 AWARD FOR THE BEST FAMILY HOTEL AND QUALITY OF THE GASTRONOMIC OFFER
The award for the Best Family Hotel in Montenegro and the Great Gold Medal for quality of the gastronomic offer were awarded to the hotel "Rivijera" at the 45th International Tourism Fair in Novi Sad 2012.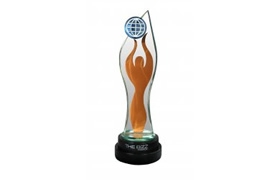 THE BIZZ AWARD 2013
In September 2013, in Dubai, Hotel "Rivijera" received the world´s most important business excellence award, the BIZZ 2013. This award means a lot to us, while it presents the recognition of the history and achievements of our hotel. We are also proud that we have become a part of the WORLD CONFEDERATION OF BUSINESS (WORLDCOB), as an Elite Member among 3,000 members representing over 75 countries. Since the main mission of the WORLDCOB is promoting business development worldwide, encouraging the growth of businesses and their leaders, we are very honoured to have received this precious award and recognitions.